Awards celebrate Outstanding Food Producers
Wellington's Wooden Spoon Boutique Freezery has taken top honours in the third annual Outstanding NZ Food Producer Awards, being named Supreme Champion. They also won Emerson's Dairy Champion at the awards in Auckland on Tuesday April 16th.
The company received the awards for their Blackcurrant Crunch ice cream. Founders Sharon Galeon and Midori Willoughby say the creation of Blackcurrant Crunch was the result of a happy confluence of events. A group of Otago Girls High School students asked the Wooden Spoon Boutique Freezery if they could help create a new flavour for their Young Enterprise Scheme called Spoon Me, and then coincidentally the team from ViBERi Organic Blackcurrants got in touch. This serendipitous set of events led to the creation of the pretty purple ice cream which the judges praised for its crunch and fruity flavour.
Wooden Spoon was founded by the pair in Wellington in 2011. They specialise in small batch, hand-crafted ice cream made with quality ingredients. Their flavours are inspired by memories from their childhood, adventures to new places and local New Zealand treasures.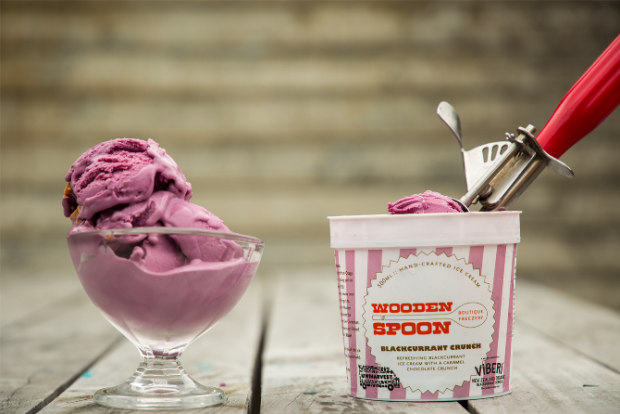 Wooden Spoon has a history with the Outstanding NZ Food Producer Awards having won awards every year. In 2018, they received a Gold Medal for Ca Phe Da and a Silver Medal for their Chocolate-Covered Banana. The previous year they were a runner-up in the dairy category with their Movie Night Ice Cream.
The list of Outstanding NZ Food Producer Awards 2019 Champions named on Tuesday night include:-
Supreme Champion; Wooden Spoon Boutique Freezery, Blackcurrant Crunch Ice Cream (Wellington). The judges said they "loved the crunch, the delicious mouthfeel and the creamy, natural flavour."
Emerson's Dairy Champion; Wooden Spoon Boutique Freezery, Blackcurrant Crunch Ice Cream (Wellington)
Farro Earth Champion; Chia Sisters Bottled by the Sun, Nelson Apple and Boysenberry Juice (Nelson). The judging panel said this juice "had natural colour and flavour and was a great representation of apple and boysenberry."
Ara Wines Paddock Champion; Provenance Lamb by Provenance Meat (Otago & Southland). The judges commented that the lamb was "juicy and moist with great flavour."
Water Champion; East Rock, Gisborne Tarakihi (Gisborne). Judge Mat McLean chef/restaurateur of Plate in Hamilton said, "The care in processing the fish was evident as it had a superior texture and flavour. The flavour was just fantastic."
A further seven Special Champion Awards were announced:-
NZ Life & Leisure Spirit of New Zealand Award; Whitestone Cheese
Fresh.co.nz Outstanding Drink Award; Chia Sisters, Bottled by the Sun Nelson Apple and Boysenberry Juice (Nelson)
Label & Litho Outstanding Packaging Award; Barker's of Geraldine, Fruit for Cheese Range (Geraldine)
FMCG Business Outstanding New Product Award; Harraways, HARR-OS Oat Bites, Indian Spice (Dunedin)
Outstanding Sustainability Award; Roebuck Farm, Leaves + Shoots (Taranaki)
Outstanding Start-Up Business Award; Pastrami & Rye, Pastrami (Auckland)
Outstanding Free-From Award; Thoroughbread, Paleo Gold and Paleo Fruit Loaf (Horowhenua, Levin)
Also announced were the Coast People's Choice winners, chosen by popular online voting from Kiwi food lovers. They were:
Coast People's Choice Favourite Producer; Whitestone Cheese (Oamaru)
Coast People's Choice Favourite Farmers' Market; Otago Farmers Market (Dunedin)
Judging
For the third year, well-known New Zealand food writer and champion for locally-grown and made food products, Lauraine Jacobs was head judge. She oversaw a panel of 20 judges who assessed more than 180 food and drinks during judging at AUT School of Hospitality & Tourism in March.
Organiser of the Outstanding NZ Food Producer Awards, Kathie Bartley said it was wonderful to see the breadth and depth of entries this year and the increase in entries from the south. She observed the 'Free-From' category, introduced for the first time, was popular with producers.
"With many new products being created to cater for specialist diets including gluten-free, paleo, dairy-free and vegan this is a growth area. It's wonderful to see so many of these products are packed with flavour, making them a delicious choice for any food lover."
After three years of awards, Kathie Bartley said there are over a quarter of a million Outstanding NZ Food Producer Awards medal stickers on food and drink products around the country. "Food lovers should keep an eye out for products with our Champion, Gold, Silver and Bronze Medal stickers, these are an independent endorsement of quality—a promise that the food and drink products are delicious!"
Kathie thanked the talented team of food professionals who gave their time and taste buds to judge the 2019 awards. Led by Lauraine Jacobs, the judging panel was; specialist sustainability judge Emily Smith as well as Enzo Bettio, Kathy Paterson, Mat McLean, Mikey Newlands, Andy Aitken, Richard Emerson, Aaron Pooch, James Thomas, Lucy Corry, Tamara Rubanowski, Allyson Gofton, Kimberley Dixon, Anna King Shahab, Amanda Thompson, Hayley McLarin, Janene Draper, Lorna Subritzky, and Michelle Jones.
The post Awards celebrate Outstanding Food Producers appeared first on Hospitality Business.
Dinner dates for Dine Dunedin 2019 announced
Ōtepoti cuisine and drink take centre stage during Dine Dunedin from Friday 21 June until Sunday 7 July 2019. Over 16 days Dunedin chefs, producers and restaurants will celebrate their culinary culture with a series of special dinners, tastings and dining deals.
Local and critical acclaimed favourites; Emerson's Brewery, Moiety, Glenfalloch, Vault 21, Prohibition Smokehouse and New New New are creating special events, as will students from the Otago Polytechnic School of Culinary Arts. Dunedin food producers Ocho Chocolate and Harraways are also creating exclusive tastings with Ocho developing a special craft chocolate, wine and whisky tasting class and Harraways organising a Oat Breakfast. More events are being confirmed weekly.
New New New is partnering with North Otago favourite, Riverstone Kitchen for the opening night of Dine Dunedin on Friday 21 June. Riverstone Kitchen chef, restauranteur and author of three cookbooks, Bevan Smith and his team will 'pop-up' at New New New brewery for one evening only offering a selection of their favourite winter dishes designed to match the amber beverages of New New New Corporation.
Emerson's Brewery is hosting an Outstanding Winner Dinner on Wednesday 26 June. Emerson's Chef Andy Aitken, who was a judge for the 2019 Outstanding NZ Food Producer Awards, will create a special four-course menu showcasing Champions and medal winning produce from the Awards. His special dishes will be matched to Emerson's craft beer.
Locals and visitors to Dunedin will be encouraged to get involved, with a popular vote for their Favourite Dine Dunedin Restaurant Dish, Favourite Dine Dunedin Cafe Dish , Favourite Dine Dunedin Drink and in tribute to a southern classic, their Favourite Dine Dunedin Cheese Roll. Dine Dunedin organiser Nicola McConnell said this is the first year of what is hoped will become an annual event. She paid tribute to event sponsors The Breeze Dunedin and My Little Local.
All events will be listed on the website which will be live from Wednesday 1 May. Events and info is also on Facebook.
The post Dinner dates for Dine Dunedin 2019 announced appeared first on Hospitality Business.
Jo Bro's Burgers – Eat good, feel good, do good
There's a new food truck in Auckland that's turning heads, owned by two super talented chefs with a passion to serve fast, delicious burgers from their blue and timber panelled 80s caravan and do good in the process.
Owners Josh Barlow and Brody Jenkins (executive chef at The Sugar Club and head chef at Little Easy, Ponsonby), give 'work hard, play hard' a new benchmark. As moonlighters, they produce well executed burger classics made from local, fresh, sustainable ingredients to the outdoor dining public and private events around Auckland.
This is about more than great burgers though. Jo Bro's cares for the environment and the people within it and shouts out to farmers and growers and those within their own industry, using the caravan as a platform. These Bros want to get people thinking about the positive impact that choosing sustainable local produce has on our world around us.
Jo Bro's also collaborates with All Good, a not-for-profit group focused on improving the mental health of workers in the hospitality space. "Mental health is a hot topic for our industry right now and we want to do all we can to address the negative points of working in a kitchen and keep making noise until things change," Brody says.
Back to those burgers: Jo Bro's had a sell-out at Whangaparaoa recently, smashing its fourth event with 190 seriously good burgers leaving the truck dripping with great juices and good times. The Boys are well pleased.
Brody says, considering the allure of food trucks, "I guess it's people wanting to do things on their own, and cheaply. Starting a small restaurant could cost $1m plus. All up, we've spent $60k. It's a lot easier moving around and having your customers everywhere rather than starting a restaurant in one place and taking a gamble on whether it's going to work."
Their home-built 4.2m long caravan features art work by a friend on the exterior plus a timber panelled effect courtesy of a vinyl-type wrap product. "Our fitout is super basic. The caravan came with a walk in fridge, then it's literally benches down both sides with a big flat Blue Seal grill placed in the middle so we can open the fridge door."
Josh and Brody met working in the kitchen at Grove Restaurant in Auckland. Josh had recently returned after seven years in London, working in several Michelin-star restaurants and Brody spent eight years with SkyCity's signature restaurants and getting Andy's Burgers & Bar off the ground.
The post Jo Bro's Burgers – Eat good, feel good, do good appeared first on Hospitality Business.
UK: Burger King considers meat-free 'impossible whopper'
Burger King is considering options to bring its meat-free 'impossible whopper' to the UK following a successful trial of the vegan option.
The offering was originally launched as a trial in St Louis, Missouri. The meatless burger, designed by Californian company Impossible Foods, uses genetically modified yeast to create heme – a molecule strongly present in meat – which is then added to their vegan product to make it more similar to meat.
However, following a successful first phase, the meatless burger is expected to spread across Burger King sites – including the UK where the firm is exploring its options with regards to a similar offering.
A spokesperson from the firm said: "Following the launch of our meat-free whopper trial in the US, we know there is a huge appetite for alternative options to meat here in the UK. We are currently exploring opportunities to bring a meat-free burger to the UK."
Advancements in vegetarian and vegan faux-meats, along with growing concerns regarding the ethical and environmental impact of meat consumption, have led to more large-scale operators bringing vegan elements to their offering. Last year grab and go chain Leon launched its LOVe burger, with a soya beetroot base, while Greggs launched its vegan sausage roll – leading to a sharp increase in sales.
The post UK: Burger King considers meat-free 'impossible whopper' appeared first on Hospitality Business.
New Executive Chef for Sofitel Auckland Viaduct Harbour
Sofitel Auckland Viaduct Harbour has announced the appointment of its new Executive Chef, Emmanuel Jerz.
French native, Emmanuel, discovered his passion for gastronomy at a young age and started his culinary journey within renowned hotels and restaurants around the globe, including two Michelin-starred restaurant's, Guy Savoy at The Ritz Paris and Lasserre.
With over 32 years' experience, Emmanuel has enjoyed an illustrious career which has seen him manage and own his own highly esteemed restaurants, serving Prime Ministers and Presidents, and achieving the honour of Trainer Chef and Consultant at Alain Ducasse Education in Paris. Before leaving the city of lights for New Zealand, Emmanuel was at the Intercontinental Hotel Paris Le Grand which is home to the famous, Café de la Paix Restaurant where he led a culinary brigade of 120 of Paris' finest Chefs.
Working in luxury hotels and owning restaurants has provided Emmanuel with unique opportunities and many challenges which have shaped his dynamic career, exceptional culinary talents and passion for excellence.
Emmanuel's journey to New Zealand is one of adoration for a country he now calls home.
"Living in New Zealand is a dream. The produce is amongst the finest in the world, and the 'Kiwis' are very welcoming. I am excited to introduce diners to my culinary style which blends my passion for classic techniques with New Zealand's freshest local seafood, produce and proteins. My philosophy when it comes to cooking is to always let the ingredients and the flavours speak first in a dish. By executing the techniques I've learnt along the way, I then bring the ingredients to life."
In his role as Executive Chef at Sofitel Auckland Viaduct Harbour, Emmanuel will take the helm of the kitchen at Lava Dining, Sabrage Bar, 21 Viaduct Cafe as well as in-room dining and conferencing. His wealth of knowledge when it comes to culinary expertise, creativity and impeccable attention to detail are synonymous with the refined ethos of Sofitel's gastronomy.
"I am delighted to continue to deliver unparalleled dining experiences at Sofitel Auckland. It is inspiring to be with the talented team of this luxury hotel and I look forward to introducing diners to new, inspired culinary journeys," concluded Emmanuel.
The post New Executive Chef for Sofitel Auckland Viaduct Harbour appeared first on Hospitality Business.
Hooked on Hoki Hash
United Fish Co have had 40 years of providing seafood solutions to the industry, and in the last two years United Fish Co and United Food Co have launched 14 new innovative value added seafood products, providing some very exciting, on trend menu inspiration with business cost efficiency and productivity in mind.
2019 is no different as we introduce our new Hoki Hash Fritters, these are handmade with New Zealand hoki blended with freshly grated potato, shallots and fresh herbs.
These fritters are perfectly portioned and pre-fried for convenience, reducing cooking times through either oven baking or pan frying.
The Hoki Hash Fritters offer versatility across the day as they are suitable for brunch/lunch menus, entrées or potentially a side dish to accompany a main course. The 75gm portion controlled fritter also makes these suitable for hotel breakfast buffets, tour group set menus & large scale catered events.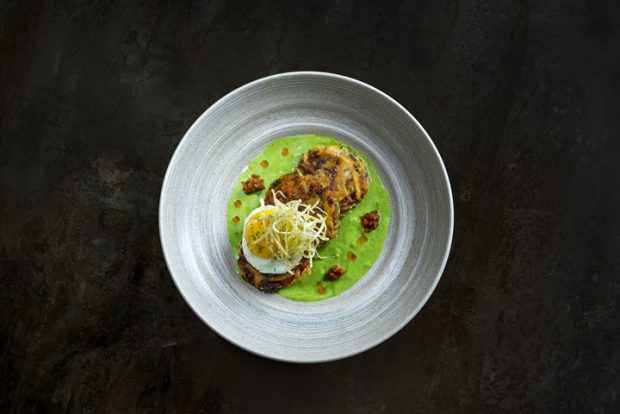 For more information click here or contact us at sales@unitedfisheries.co.nz or contact your local distributor.
For more of the United product range please follow this link.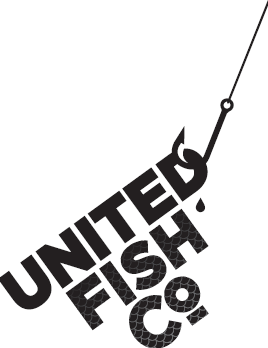 The post Hooked on Hoki Hash appeared first on Hospitality Business.
Queenstown's top dining establishments revealed
The finalists have been announced in the Queenstown Hospitality awards and local diners are being invited to vote for their favourite place to dine out.
The finalists represent the top-notch dining establishments in the region as voted by the hospitality industry.
A number of establishments have received recognition in this year's final line up including Botswana Butchery – receiving nods for its wine list and service and as a contender for restaurant of the year.
Newcomer White & Wongs has also been recognised for its team with nominations for outstanding front of house team along with an emerging chef award for Vinny Singh.
White & Wongs also picks up a nomination for its design and ambience along with Attiqa, The Sherwood and Musket's and Moonshine.
The Queenstown general public are also able to vote for their favourite establishment in the First Table People's Choice Award category.
Seventeen awards will be handed out to the best of the Queenstown hospitality industry. From crew members, to suppliers, to establishments – the best of the best will be celebrated for their contribution to creating a world-class hospitality scene in the region.
CEO Marisa Bidois says, "As a tourist mecca, Queenstown offers some of the best dining experiences in the country. Our goal is to recognise those providing an exceptional experience to both international visitors and the local dining community."
Voting is open until April 21 and the winners will be revealed at the awards evening on Sunday 28th April. Presented by the Restaurant Association of New Zealand, the Queenstown Hospitality Awards were created to celebrate the legendary people and businesses bringing first class dining experiences to the Southern Lakes region of New Zealand.
Tickets to the event are on sale now, to purchase or for more information regarding the awards please visit https://hospitalityawards.co.nz/queenstown.
2019 Queenstown Hospitality Awards Finalists
Meadow Fresh Outstanding Barista
Barb Griffin, Provisions of Arrowtown
Benedicte Greenland, Captains Restaurant
Madeleine Strömbäck, Joe's Garage
Hellers Outstanding Café
Bespoke Kitchen
Frank's Eatery
Joe's Garage
The Chop Shop Food Merchants
Vudu Cafe & Larder
The Cardona Distillery Outstanding Bartender
Lewis Donaldson, The Bunker
Larry Gronau, Blue Kanu
Shaun White, Eichardt's Bar
William Prior, The Sundeck
Asahi Outstanding Bar
Barmuda
Smiths Craft Beer House
The Sundeck
The World Bar
Restaurant Association of NZ Outstanding Waiter
Alissa Bellei, Botswana Butchery
Bianca Stares, The Bunker
Gabrielle Cheetham, No5 Church Lane
Nathan Wakely, Bazaar Queenstown
Restaurant Association of NZ Outstanding Front of House Team
Blue Kanu
La Rumbla
Tanoshi – Japanese Restaurant
White + Wong's Queenstown
Restaurant Association of NZ Emerging Chef
Karan Dhillon, Slow Cuts
Karina Ito, The Grille by Eichardt's
Vinny Singh, White + Wong's Queenstown
Southern Hospitality Outstanding Chef
Ben Batterbury, True South Dining Room, The Rees Hotel
John Pickens, Akarua Wines & Kitchen by Artisan
The post Queenstown's top dining establishments revealed appeared first on Hospitality Business.
Easter trading laws
The public holidays over the Easter period this year are Good Friday (19th April) and Easter Monday (22nd April).
Is Easter Sunday a public holiday?
While Easter Sunday is not classed as a public holiday, it is a restricted trading day for some businesses (along with ANZAC Day until 1pm, Good Friday and Christmas Day). The starting point is that every shop (which includes a restaurant, café, bar, or other food business) must remain closed on Easter Sunday unless it falls into one of the exceptions. One exception is a shop whose principal business is selling prepared or cooked food ready to be eaten immediately in the form in which it is sold and another is if the shop is located in a district, or part of a district, in which a local Easter Sunday shop trading policy permits shops to open on Easter Sunday.
"Easter can get the better of many employers, as one of the more confusing public holiday periods. To alleviate any confusion, the Restaurant Association of New Zealand has an Easter 101 guide to your obligations over this upcoming public holiday period, available to all Restaurant Association members," says Maris Bidois – CEO of the association. " If you're a business owner and would like to take the next step towards membership with the Association, organise a visit with one of our friendly team or you can join now."
The post Easter trading laws appeared first on Hospitality Business.
Swot analysis for vocational training risky
Asking Institutes of Technology and Polytechnics to be responsible for training in the workplace is doomed to fail, says Tourism Industry Aotearoa.
In its submission to the Ministry of Education's proposal to reform vocational education, TIA agrees there is a need to consolidate and stabilise the Institutes of Technology and Polytechnics (ITPs). However, TIA strongly disagrees that the reformed ITPs should take over the role of arranging workplace training.
Chris Roberts, TIA Chief Executive, says while ITPs and private training establishments are important and necessary providers of pre-work training, the proposal to disestablish industry training organisations is a significant backwards step.
"It fails to recognise the important role industry training organisations play in arranging training for employers.
"Shifting the provision for workplace training to the proposed New Zealand Institute of Skills and Technology will result in significant numbers of employers disengaging from formal workplace training arrangements."
TIA does welcome the proposed introduction of Industry Skills Bodies (ISBs). TIA agrees that ISBs should have the proposed roles of providing advice to the government on industry skill needs, setting industry standards and approving vocational education programmes.
"There has long been a vacuum in skills leadership within the tourism industry, so we welcome the shift to stronger leadership of vocational skills," says Mr. Roberts.
In addition, TIA believes it is the ISBs that should be mandated to arrange industry training, in a similar model to that which industry training organisations currently do.
Skills and training provision within an industry as large and complex as tourism has many participants and it is not often recognised that the most significant trainer is employers.
"The Government proposals, which are significant and have far-reaching consequences, provide both an opportunity and a threat for vocational training in the tourism and hospitality industry. Every day across the tourism and hospitality industry, employers are training and upskilling their staff to support both the visitor experience and productivity improvements within their organisations."
TIA also calls for ISBs to take on a wider mandate should industry wish, including the development and implementation of national workforce strategies, and to lead industry talent strategies for attracting people to the industry.
TIA's submission was compiled following a period of research and stakeholder engagement including engaging with tourism operators, industry associations, peak bodies including BusinessNZ and the Industry Training Federation, and tertiary education organisations including ITOs and Private Training Establishments.
The post Swot analysis for vocational training risky appeared first on Hospitality Business.
New initiative to enter tourism
Bright young people are being encouraged to consider a career in tourism as part of a new initiative to help address the growing skills shortages facing New Zealand's largest export industry.
Spearheaded by Auckland Tourism, Events & Economic Development (ATEED), Go with Tourism aims to shift the perceptions many young people have about careers in tourism and provides a platform to connect talent with potential employers.
A soft launch of the platform began last month with cinema advertising, followed by promotional material around the city in the form of bus backs and posters, and has already generated significant activity; more than 300 young people have already registered their interest, and more than 100 employers are set up, ready to be matched with job-seekers.
Steve Armitage, ATEED General Manager – Destination, says getting more young people into tourism is one of the key strategic imperatives to emerge from the Destination AKL 2025 strategy and is critical to supporting the sustainable growth of Auckland's and New Zealand's visitor economy.
"The industry is facing growing skills shortages to support the record numbers of visitors coming here, yet there is a strong pool of young people across the country – one in every eight – who are not working or in study," he says. "We need to better connect with this untapped talent so that we can get them into quality jobs and grow our region's existing and emerging tourism businesses.
"Go with Tourism introduces a new platform to promote the stories of young people who are already making their way in the world and enables those who are still considering their career paths to explore the wide range of long-term employment opportunities within the tourism sector."
Tourism is New Zealand's largest export industry, and with international visitor numbers increasing every year, an estimated 36,000 additional tourism workers are needed throughout the country by 2025 to meet growing demand.
"We know that this initiative itself will not solve all of these challenges and further advocacy work is necessary if we are to successfully attract the talent the sector is crying out for. This will include further engagement with central government about how tourism can be better recognised in the school curriculum and reflected in policy development," says Armitage.
A nationwide research project led by ATEED and Tourism Industry Aotearoa (TIA) was commissioned last year to discover what New Zealanders, particularly young people, think about working in tourism. The resulting report, Tourism Youth Perceptions, found that there is stigma associated with the industry.
Tourism Youth Perceptions also found that parents, who have the biggest influence on their child's career path, tend to have limited understanding of the breadth and depth of opportunities within the tourism sector.
Maggie Ye is one of seven young people who have been identified as a 'hero' for the Go with Tourism campaign. As Groups Administrator at SKYCITY, her experience within the industry has been nothing but positive, enabling her to travel abroad and ignite an ambition to advance her career.
"I've been really fortunate to be surrounded by such amazing people," says Ye. "Looking at their success makes me passionate and motivated because I'm on the same pathway that they once were."
Fiona Melrose, People Experience Manager at HIPGROUP, has been a part of the steering group that helped develop the Go with Tourism initiative and is excited by its potential. One of her employees, Oriwia (Livvy) Morell, is senior chef de partie at Amano and is also featured in the campaign.
"Through her apprenticeship, to see her today on the front line of the kitchen is a wonderful representation of how young people can excel when given the right tools," says Melrose.
As well as attracting young talent to the tourism industry, Go with Tourism will provide employers with insights and supporting resources to share best practice on attracting, recruiting and retaining youth.For more information: gowithtourism.co.nz
The post New initiative to enter tourism appeared first on Hospitality Business.
Newsletter
Sign up here and keep updated with what's going on in your industry!