Lower Hutt hosts Summer Refresher Drink Challenge!
Fancy a 'freak shake', a hokey pokey simmer fix, old fashioned lemonade or even a vegan blue jelly drink with edible sea creatures? These are just some of the crazy and delectable drinks up for grabs when New Zealand's only cold drink challenge kicks off in Lower Hutt this week.
The "Cool As" Summer Refresher Drink Challenge, into it's fourth year, will see 15 hospitality operators including cafes, restaurants, bars and a bakery in Lower Hutt create their own limited-edition signature summer refresher drinks for people to enjoy over three weeks. Customers will be the given the chance to vote for their favourite drink by ballot or on "Cool As" Summer Refresher's Facebook page, with the winner declared at the end of the challenge which takes place between 14 January – 3 February.
The challenge, founded by the Hutt City Council as a way to inspire local cafes to be creative and attract people to the Lower Hutt CBD, has grown in popularity since it was launched in 2016 due to the success of the Sweet As Hutt's Hot Chocolate Challenge in the winter of 2015.
Council's CBD Development Manager and organiser Cyndi Christensen says there's not only been a jump in cafe's wanting to participate in the challenge but the number of summer refresher drinks consumed continues to rise every year.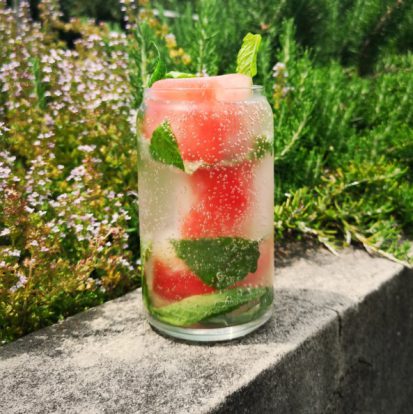 "The hospitality business can be very competitive so it's wonderful to see our local cafes banding together as a collective in this challenge. Last year there was also a 400% increase in votes – from 277 in 2017 to 1135 in 2018 which shows people are really taking advantage of the signature drinks on offer. It's wonderful for the Hutt City because it attracts visitors from outside the region and also encourages locals to try out new cafes that otherwise wouldn't have usually frequented.
There is no restriction on entries for the challenge – they just need to be cold and refreshing. We've noticed many drinks entered this year have an international theme with quite a few mocktails this year. Customers will be able to enjoy a wide range of flavoursome signature drinks to tempt any taste buds – from smoothies, iced teas and coffees, crazy shakes and unique fruit drinks. There is even a vegan option this year!" says Christensen
The post Lower Hutt hosts Summer Refresher Drink Challenge! appeared first on Hospitality Business.
New opportunities beckon for Moa and Savor
Moa Group Ltd (NZX; MOA) has announced a conditional agreement to purchase one of New Zealand's largest Bar and Restaurant ( on-premise ) businesses, Savor Group.
At the company's recent annual general meeting Moa shared the group's five key strategies. One of these was to ensure the brand could successfully access valuable on-premise venues across New Zealand. In recent months the business has secured three significant deals and the Savor Group acquisition further adds to this strategy.
Savor Group is a premiere Auckland based hospitality venture with a collection of bars and restaurants such as Ostro, Seafarers, Ebisu, Azabu, Fukuko, & Las Vegas. This week Savor Group further strengthened its market position and extended its footprint with the opening of 3 new eateries and a central bar in Sanford's new Auckland Fish Market on North Wharf, next to what will become the new Americas Cup village
Moa is believed to be the largest New Zealand owned brewer and is currently a fast growing craft beer in supermarkets, growing at more than four times the rate of the NZ craft beer market.
The base purchase price is $13m. The purchase price will be satisfied via a combination of 60% cash and 40% Moa shares issued at a 20 trading day VWAP prior to settlement. The parties have agreed to an additional payment of $5.4m payable in 12-24 months' time if mutually agreed growth strategies are delivered. Again this payment will be satisfied by a combination of 60% cash and 40% Moa shares at the same price determined for the initial settlement.
The deal is anticipated to close to triple Moa's revenue and take the group into sustainable profitability. Over the coming years this platform should enable Moa's brands to strengthen their presence through these venues and for new initiatives to be developed to further create value and to leverage the significant experience of the newly formed team. Moa will continue as it recently has to pursue pourage agreements for its brands outside of its own hospitality venues.
Moa's most recent half year announcement advised that Moa plans to be breakeven in the second half of this financial year. At this point Moa continues to be on track.
Geoff Ross, Moa Executive Chairman says "There could be no better partner to build additional brand presence for Moa than Savor Group. Whilst we have seen strong growth in supermarkets a vital channel for us to add is bars and restaurants. These will add greater volume, present our brand to the right audience and create a true Moa experience. We not only see the opportunity to grow the Moa brand but also to further build hospitality venues together."
Lucien Law who founded Savor Group and has significant advertising experience will become an executive Director for the Moa group. Law will work across the hospitality venues and the Moa Brand as well as developing new concepts. Long-time shareholder of Savor Group and business partner Paul Robinson will join Law on the board of Moa as an Executive Director. Paul has come back from New York after years in senior roles in investment banking.
Lucien Law says "We are excited to be working together on the development of our new venue – Auckland Fishmarket which has Moa as our exclusive craft beer and cider partner. I see significant opportunities to further grow and strengthen the presence, reach and profitability of the combined Group".
Moa is being advised by Foster Capital. The deal is conditional on shareholder approval, confirmation of finance and receipt of third party consents in late February 2019. A shareholder vote will likely be in early February next year, which will then be followed by a rights issue. The deal is planned to be funded by a mix of bank debt, new equity and the rights issue and aims to settle by the end of February 2019. More details on the proposed rights issue will be advised in the New Year.
The post New opportunities beckon for Moa and Savor appeared first on Hospitality Business.
Food borne illnesses spike this summer
Auckland Regional Public Health Service (ARPHS) is asking the public and the food service industry to take extra care when handling, cooking and storing food with the first months of summer showing spikes in salmonella and campylobacter cases.
Medical Officer of Health, Dr David Sinclair, says the service had anticipated there would be the usual seasonal rise over summer, but the magnitude of this rise has far exceeded expectations.
There have been 473 campylobacter cases notified to ARPHS since 1 December, and these numbers are up 77 percent on the same period a year ago.
Salmonella cases are up almost 20 percent in the same period, at 44 cases.
"These are just the cases notified to ARPHS. We know that there is often up to five to 10 times this number of food poisoning cases in the community as people often don't see their GP with this type of illness," Dr Sinclair says.
While most recover completely from campylobacter after three or four days of vomiting and diarrhoea, in rare cases the infection can lead to Guillain-Barre syndrome, a disorder in which the body's immune system attacks its nerves, sometimes resulting in paralysis which can be permanent.
While ARPHS does not find out what causes the majority of campylobacter and salmonella cases, poultry is a very common source of infection.
"Public health is monitoring this spike in food poisoning numbers, but at this stage we would speculate that people aren't storing, handling or preparing food properly, especially chicken, and that this is exacerbated by warm weather and outdoor eating at bbqs and picnics, " Dr Sinclair says.
To prevent these diseases, NZ Food Safety recommends the following:
Keep raw meat and poultry covered, and store away from ready-to-eat food, fruit, and vegetables.
Store raw meat at the bottom of the fridge to stop any leaking juices – which often contain live bacteria – dripping onto other foods.
Storing meat in containers will catch any juices and save unnecessary cleaning up.
Wash hands with soap and hot water before and after handling raw meat.
Use a separate chopping board for raw meat.
Completely defrost meat before cooking to make sure it cooks evenly. Ensure raw meat juices do not drip onto other foods.
Do not wash meat before cooking. Washing creates puddles and sprays that spread bacteria around the kitchen.
Cook meat, especially poultry, thoroughly until juices run clear.
Never return cooked meat to the dish or board that held raw meat, and do not serve with utensils used on raw meat.
The post Food borne illnesses spike this summer appeared first on Hospitality Business.
All new Kiwi Access Card launched
Hospitality New Zealand aims to open up opportunities and access for everyone in New Zealand society, by replacing the 18+ Card with the Kiwi Access Card.
The new Kiwi Access Card, launched nationwide on 14 January, replaces the current 18+ Card. Launched by Hospitality New Zealand, the Kiwi Access Card has been created to better facilitate access to goods and services for everyone, across all sections of society in New Zealand.
Like the 18+ Card, the new Kiwi Access Card is a secure and reliable way of proving your age and identity and is therefore a valuable resource for everyone in New Zealand. Like the 18+ Card, applicants must be 18 years or older to be entitled to apply for a Kiwi Access Card. Proof of age is required as part of the application process.
The Kiwi Access Card was developed after consultation with agencies such as the Department of Internal Affairs, Ministry of Social Development, Office for Disability Issues and NZ Post. The key feedback received was that a wide range of people across New Zealand find it difficult to gain access to everyday goods and services (such as opening a bank account), because they are unable to obtain a driver licence.
The new Kiwi Access Card has been designed with everyone in the community in mind. The card is also available to people who are not NZ nationals, but need a secure and reliable proof of age and identity while in the country.
The design of the Kiwi Access Card has been updated in order to ensure it is compliant with the latest enhanced security features. For example, the new card includes embossing, micro text, and also braille.
Commenting on the launch of the new Kiwi Access Card, Hospitality New Zealand CEO Vicki Lee said: "Hospitality New Zealand is proud to introduce the new Kiwi Access Card, which has had a significant design upgrade to ensure that it has state of the art security features."
Lee added: "It is our hope that this card will create opportunity and access for everyone across New Zealand, whether they have just turned 18, are about to draw their pension, or visiting us on a work or study visa. The card has been created with everyone in mind, and we hope that it will give everyone in New Zealand the freedom they need to get the most out of life."
Explaining the significance to the wider community of the new Kiwi Access Card, Minister for Disability Issues the Hon Carmel Sepuloni said: "The new Kiwi Access Card will have a positive impact for disabled people who do not have, cannot afford, or are not eligible for a driver licence or passport. The Kiwi Access Card will allow disabled people to be able to prove who they are so that they can do things like open bank accounts, make hire purchases and pick up prescriptions."
According to Blind Citizens NZ national president Jonathan Godfrey, the new Kiwi Access Card will have a particularly positive impact for the blind. "If you have ever been asked for proof of identification, then perhaps you will have some understanding of how challenging this can be for blind people," Godfrey said.
He added: "I can't wait to get my Kiwi Access Card. It's a huge milestone and for blind, deafblind and vision impaired people, this will be the first time many of us will have a dedicated form of identification that we can fit in our wallet or purse."
The aim of Kiwi Access Card is to help the community as a whole by:
Providing stakeholders that must check and accept ID with a reliable and secure card.
Providing young people that have recently turned 18 with a reliable proof of age.
Providing those without access to a valid passport or driver licence, including seniors and those with disabilities, with a reliable proof of identity.
Providing visitors to New Zealand, including those on study or working holiday visas with a reliable form of identification that can be used within New Zealand.
Reducing the burden on passport issuing authorities of processing lost or stolen travel documents.
The post All new Kiwi Access Card launched appeared first on Hospitality Business.
White + Wong's to open in Newmarket
The benchmark in dining has been set for Scentre Group's New Zealand flagship living centre, with news White + Wong's, and Sardine Cocktail Bar will open at Westfield Newmarket as part of its NZ$790 million redevelopment, in 2019.
Recently awarded 'Best Restaurant' in the Hospitality New Zealand Annual Awards for Excellence 2018, White + Wong's will anchor its rooftop dining precinct – Rooftop on Broadway – with further retailers to be announced in the coming months.
White + Wong's Westfield Newmarket will sit atop the rooftop precinct with outstanding views of Auckland. The space will feature a sit-down restaurant for over 450 customers and a Sardine Cocktail Bar, for a casual catch-up over a drink.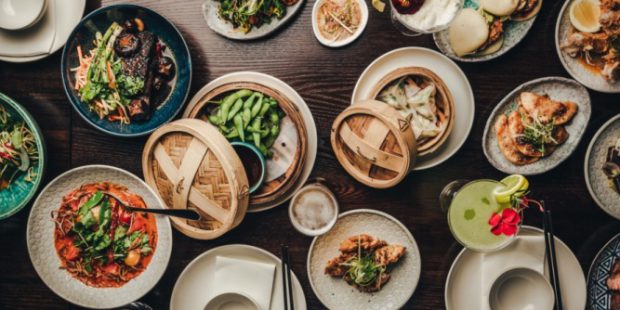 Speaking to the partnership, John Papagiannis, Director, Leasing & Retail Solutions and New Zealand Development, Scentre Group says; "Westfield Newmarket is the largest project being undertaken by Scentre Group in Australasia and with that comes an immense desire to partner with the best in local and international fashion, dining, retail, leisure and entertainment for New Zealand's flagship Westfield living centre.
"White + Wong's demonstrates our commitment to excellence and will deliver something truly exceptional for customers when they open as part of the development next year", adds Papagiannis.
Currently based in Auckland's Viaduct Harbour and in Queenstown, White + Wong's Westfield Newmarket will be the third White + Wong's restaurant to open since its inception in 2016. Elaborating on its expansion into Westfield Newmarket, Director and CEO of Good Group Hospitality, Russell Gray says:
"We're thrilled to be joining Westfield Newmarket in what is an exciting next step in our brand evolution. Our customers continue to see us as leaders in food, service and experience, with White + Wong's Westfield Newmarket the perfect opportunity for us to engage new audiences as well as explore new possibilities for our customers to enjoy".
The post White + Wong's to open in Newmarket appeared first on Hospitality Business.
ServiceIQ appoints Laskey
Top service industry executive Tony Laskey has been appointed as ServiceIQ's new General Manager – Industry Engagement, commencing February 4.
ServiceIQ Chief Executive Andrew McSweeney says Tony is joining ServiceIQ at a time of continuing growth for New Zealand. "Service sector employers are in an environment which is creating significant workforce and skills demand. We very much look forward to welcoming Tony to our ServiceIQ Executive Leadership Team as the General Manager of Industry Engagement. With his efforts focused on leading our front-line engagement teams, and building stronger customer relationships, we know that Tony's 20-plus years of experience and personal connections will add significant value to all our stakeholders."
Tony's previous roles have included executive level positions at The Travel Corporation, Contiki Holidays, and THL.
ServiceIQ is the industry training organisation (ITO) for the aviation, hospitality, retail, travel, tourism and museums sectors. It helps thousands of New Zealand employers to build their businesses, and employees to develop great careers, with top skills gained through on-job training programmes.
The post ServiceIQ appoints Laskey appeared first on Hospitality Business.
Kaitahi™ Native Superfoods
Our product
Kaitahi

Frozen Superfood Smoothy Drops are our first range of easy to use, nutritious and delicious superfood products. Our drops include traditional Māori ingredients such as kūmara, pūhā and kawakawa, made by Ringawera (cooks) who are familiar with the old ways of doing things. With carefully curated ingredients, some harvested by hand and others sourced from suppliers we trust, this product is made with craft and care in the traditional way. Proudly the winner of the Most Innovative Foodservice Product award at Fine Food New Zealand Innovation Awards 2018 we've teamed up with The Produce Company to distribute to the kitchens, eateries and café of Auckland and Hamilton.
Delivered in the form of frozen droplets, Kaitahi is made for foodservice customers who want to provide a functional juice or smoothy option but are pressed for time to source and work with more than 3-4 ingredients. Kaitahi saves on smoothy preparation and associated labour costs without having to compromise on taste or function. The frozen droplets blend instantly and completely with a range of liquid mixers to deliver a functional juice, or smoothy.
Foodservice customers are blending our drops with almond milk, coconut milk and rice milk to make up a smoothy, others are blending with water or coconut water to make a functional juice. Our drops can also be used as a base ingredient with fresh fruits or vegetables, in a smoothy bowl and even in a cheesecake or raw slice.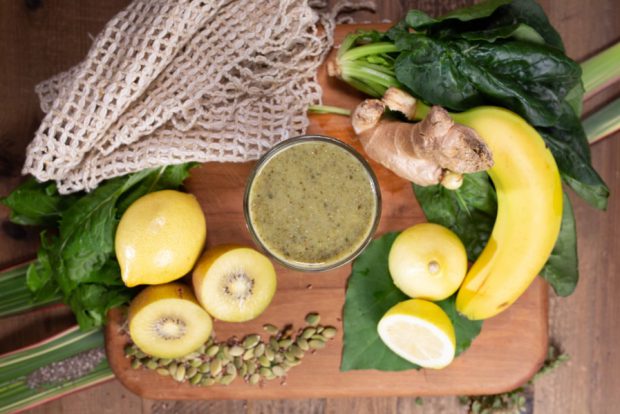 Three delicious flavours:
TRIPLE BERRY PROTECT
Blend of berries (boysenberries, raspberries, blueberries), orange and banana.
With extra boost from kumara, kawakawa and Rewarewa honey.
KIWI C BOOST
Blend of kiwifruit, orange, pineapple, banana, ginger, lime and coconut cream
With extra boost from + LPC + Kumara, + Rewarewa honey, + Kawakawa.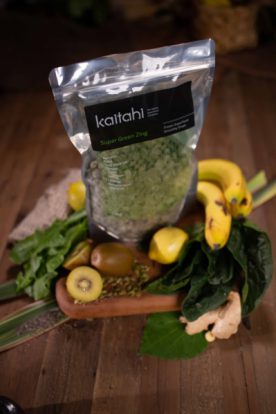 SUPER GREEN ZING
Blend of, kiwifruit, banana, spinach , lemon and ginger
With extra boost from + LPC + Puha, + kawakawa.
We formulated our frozen drop recipes to keep the natural sugar amounts at less than 10g per 100g, consumer feedback tells us the taste is refreshingly different and leaves a feeling of health and wellbeing, added to that consumers appreciated that our product isn't sickly sweet like current offerings.
Our Story
Kaitahi

is a Ngaa Rauru Kiitahi venture that enables us to innovate with our traditions of caring, respecting and conserving. To thrive as one: that's what Kaitahi

is all about. We believe that our natural food has mana (integrity, prestige, power) and needs to be shared with the world. We know, as many ancient cultures do, that nature's pantry is a vital source of wellbeing. That's why everything we make is naturally packed with the goodness our bodies seek.
Thirsty for more?
If you'd like to add something refreshingly different for your drinks menu this summer please contact us kiaora@kaitahi.co.nz or call +6421555767 to speak with our Business Development Manager, Leonie Matoe.
The post Kaitahi™ Native Superfoods appeared first on Hospitality Business.
Indulgent, Creamy and Unique Flavour
Looking for delicious new additions to your dessert menus this summer? Killinchy Gold has released three new summer ice creams to tempt your customers with!
BLUEBERRY & LEMON
PASSIONFRUIT & LYCHEE
ENGLISH TOFFEE
Catering primarily for the restaurant and café market, the new flavours can also be located in boutique ice cream parlours. Both the Blueberry & Lemon, and Passionfruit & Lychee ice cream flavours are believed to be unique in New Zealand.
How long does it take to develop new products?
Blueberry & Lemon has been in development for approximately six months and its release coincides with blueberry season.
How did the idea for Passionfruit & Lychee ice cream flavour develop?
It was derived from the ongoing popularity of South East Asian flavours in New Zealand cuisine.
How does the English Toffee flavour stand out?
English Toffee is a variation on the continued popularity of Caramel and Salted Caramel flavours, however, it has a more indulgent creaminess!
Try this delicious summer recipe: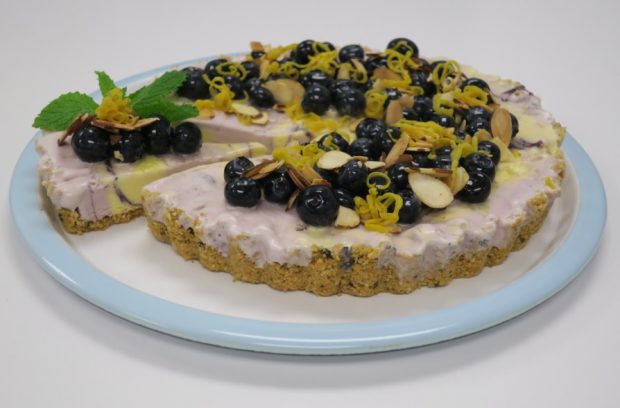 Killinchy Gold Blueberry & Lemon Tart
Ingredients
Crust
170gm crushed waffle cones (approximately 12 waffle cones)
60gm melted butter
1 tbs chopped fresh mint
Filling
500ml Killinchy Gold Blueberry & Lemon Ice Cream – lightly softened
125gm Blueberries (1 punnet)
Topping
125gm Blueberries (1 punnet)
¼ cup toasted almond slices
1 lemon
Icing Sugar to dust
Method
In a food processor blitz the waffle cones to a roughly chopped crumb. Add the melted butter & mix until combined. Lastly add the chopped mint and pulse to mix through.
Press crumb mix into a 23cm tart case and refrigerate for 15 minutes.
Scatter one punnet of blueberries onto the crumb base and then cover with the softened Killinchy Gold Lemon & Blueberry Ice Cream.
Smooth to an even surface and scatter the remaining punnet of blueberries over the top surface lightly pressing them in to the ice cream.
Scatter the toasted almonds over the blueberry topping.
Using a fine grater or microplane grate the zest of the lemon over the top of the blueberries.
If not using immediately cover or seal before placing in freezer (to stop icing over)
Prior to serving remove from freezer & place in fridge for 15 minutes to lightly soften.
Dust with icing sugar prior to serving.
For more information, visit http://www.killinchygold.co.nz or send an email to enquiries@icecream.co.nz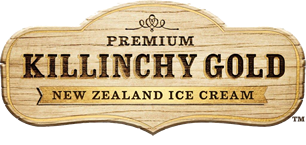 The post Indulgent, Creamy and Unique Flavour appeared first on Hospitality Business.
Crispy, delicious delivery fries
It's time for crispy, delicious delivery fries.
New Crispy on Delivery from Lamb Weston is a transformative fry delivery solution. The fries stay crispy up to 30 minutes after coming out of the fryer when using the innovative fry cup. Compare that to the 5-7 minute window for regular fries, and it's clear these fries can go the extra mile. The secret? A revolutionary coating and specially designed cup that work together to keep fries crispy, plus store-to-door support for kitchens and delivery drivers.
The fry:
Crispy on Delivery fries are delicious, whether guests enjoy them at your place or theirs. With our revolutionary batter coating and a hearty 9mm cut size, they stand up to the challenges of delivery without sacrificing taste or texture. On their own, they'll stay crispy up to 20 minutes post-fry. With our packaging, that goes up to 30 minutes.
The cup:
Too often, fries are delivered in foam clamshells, covered in cling wrap, or tied up in a plastic bag. This traps in all the moisture, resulting in sad, soggy fries. Our innovative fry cup is a unique packaging solution. The patents-pending, stylish design allows moisture to escape while keeping fries warm, and also helps prevent all those delicious fries from getting crushed in transit.
Crispy on Delivery Fries from Lamb Weston help you deliver what your customers want on a timeline that works for you. Contact your Lamb Weston sales representative, or visit LambWeston.com/Delivery to learn more.
http://www.lambweston.com/contact-us
Phone: 1-800-766-7783
599 South Rivershore Ln, Eagle, ID 83616
The post Crispy, delicious delivery fries appeared first on Hospitality Business.
Let The Festivities Begin
All the very best from the Hospitality Business and Intermedia teams!
We would like to take this opportunity to thank the many people and businesses that have supported Hospitality Business throughout 2018.
Thanks to you, Hospitality Business now enjoys the largest food service industry audience across print, digital and social. Our advertisers can be reassured by our recent ABC audit which guarantees our print circulation, no smoke and mirrors, just New Zealand's biggest hospitality audience.
In the year ahead we are back with The Chocolate and Coffee Show, NZ Chocolate Awards and NZ Chocolate Week in October. Along with these exciting events, we are behind more than 20 others throughout the country, providing support and coverage to help celebrate the very best New Zealand has to offer.
We've got a few other little tricks up our sleeve for 2019 too and look forward to sharing them as the year progresses. So if you are thinking about your marketing plans for 2019, please get in touch with the team for some tremendous trade and consumer opportunities.
In the meantime, we hope you enjoy the December 2018/January 2019 issue of Hospitality Business magazine along with the launch of World of Wine, our exciting new wine title in collaboration with Master Sommelier, Cameron Douglas.
We'll be back in print in February but still bringing you all the latest news on the websites, e-newletters and social media, so follow us to keep up to date with the latest industry news.
We wish you and your family a very Merry Christmas and hold tight for an exciting 2019!
Dale Spencer, Publisher.
The post Let The Festivities Begin appeared first on Hospitality Business.
Newsletter
Sign up here and keep updated with what's going on in your industry!