Boutique hotel MajorDomo celebrates Deloitte listing
A Queenstown company pegged as one of the country's leading high-growth businesses has done it again. New Zealand luxury accommodation and experiences company MajorDomo has featured for the second time on the Deloitte Fast 50 national awards, celebrating revenue growth among the best.
MajorDomo, owned and operated by founders and directors Fiona Stevens and Lisa Hayden, was one of just four business from the lower South Island to make it onto the coveted 2018 list. It's the icing on the cake for a business that has just celebrated its fifth anniversary with a whirlwind of continued growth and expansion.
When they made the list in 2016 they had a small but hardworking team of four full-time and one part-time members of staff. The business was based in a shared working space to keep operating costs low, and used its website and social media as its main sales platform.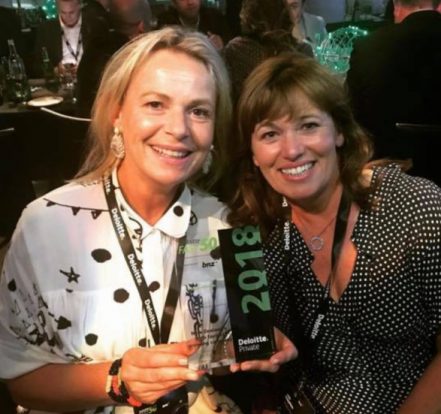 From left, directors Fiona Stevens and Lisa Hayden.
Fast-forward to 2018 and MajorDomo now operates from new offices in Queenstown with a team of seven full-time equivalent staff, as well as one part-timer and several regular contractors in Queenstown and Wanaka.
While it's still proud of its innovation and nimble business model through direct website and social media sales, it is now actively selling 'in market' in the UK, Europe, US and Australia. It has launched a new division of MajorDomo called MajorDomo Select, specialising in high-end exclusive villas targeted to the discerning guest and high-end international travel agents.
It also launched luxury lodge and eco-sanctuary Mahu Whenua to the luxury international tourism market – a stunning homestead and private cottages set on over 550 square km of high-country land owned by globally-renowned record producer Robert 'Mutt' Lange.
MajorDomo is responsible for the marketing, management and operation of this beautiful lodge, a departure from the villa market yet one which works in "fabulous synergy" with the wider MajorDomo offering.Lisa and Fiona say they have loved seeing their hard work and dedication to the business coming to fruition.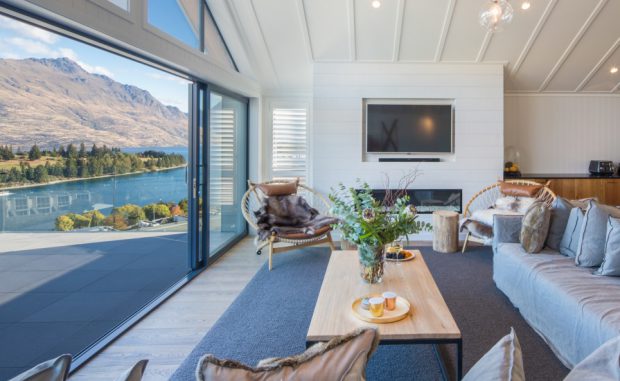 MajorDomo private villa Kahurangi, located in Queenstown.
"We've worked hard to evolve our range of products and services so we're internationally 'market-ready' for visitors, whether they're adventurous and fun-loving families or friends, groups or individuals who prefer a luxury retreat in supreme exclusivity.
"Launching Mahu Whenua was an obvious highlight, and we've focused on adding to our portfolio of villas while not forgetting the fabulous owners we work with who've entrusted their precious property to our care.
"We're still a small and boutique business and we've never forgotten that it's not about us, it's all about our owners and guests making sure they have the best experience and service, each and every day."
The post Boutique hotel MajorDomo celebrates Deloitte listing appeared first on Hospitality Business.
Winning restaurant launches cook book!
Over the past two years White + Wong's has won the hearts and palates of Kiwi's looking for great food and fun times, now they can recreate that experience at home thanks to White + Wong's cookbook.
Available from the beginning of December, White + Wong's cookbook captures the special vibe of the two restaurants in Auckland's Viaduct Basin and in picturesque Queenstown. White + Wong's cookbook features their signature dishes including Shaking beef and Wagyu beef dumplings – standout dishes that are never removed from the menu. The cookbook recipes are easy to follow and use widely available ingredients, allowing home chefs to wow their friends and family with dishes which capture the flavour of the much-loved White + Wong's originals.
Those wanting to spice up their life will love the Massaman curry of lamb shoulder and Tom Yum, hot and sour prawn soup. Foodies who want more subtle flavours will be impressed by delicate, fragrant recipes like Tea-smoked Big Glory Bay salmon and Fijian kingfish sashimi.
And who hasn't enjoyed a dessert when dining at White + Wong's? Now foodies can create their own delicious versions of the restaurant's desserts including Lemongrass and pandan brûlée, and the outrageously-good Milk chocolate parfait.
Bites, raw and cold cuts, dumplings, soups, hot starters, barbecue and roast meats, curries, sides, vegetables, rice, salads, desserts, sauces, dressing and curry pastes all feature in the cookbook and the complex technique required in some recipes is balanced with the simplicity of others, meaning cooks of all abilities can recreate White + Wong's delicious Asian food masterpieces.
CEO of Good Group Hospitality – owners of White + Wong's – Russell Gray said creating the cookbook was a thank you to diners for the way they have embraced the White + Wong's experience. "It's fitting that we recognise our guests by giving them the opportunity to make some White + Wong's magic by recreating our delicious flavours at home."
Since opening in March 2016 more than half a million people have enjoyed a meal at White + Wong's and it has also received critical acclaim. In October it was named 'Best Restaurant' (sponsored by Hospitality Business), in the Hospitality New Zealand Annual Awards for Excellence 2018. Earlier in the year, White + Wong's Auckland venue manager, Sonya Chan was acknowledged at the Lewisham Awards as 2018 Outstanding Maitre'D. Additionally since opening in 2016, White + Wong's was a finalist in the Silver Fern Farms Restaurant Awards 2017 and 2018.
White + Wong's is a hardback cookbook with mouth-watering photographs. It's available at good bookstores and from White + Wong's Auckland and Queenstown restaurants for $49.95.
The post Winning restaurant launches cook book! appeared first on Hospitality Business.
TRENZ Event Awards finalist
Tourism Industry Aotearoa has announced that the flagship travel and trade event TRENZ, that it manages on behalf of the Tourism Industry New Zealand Trust, has been named as a finalist for Best Business Event in the 2018 New Zealand Event Awards.
This award celebrates excellence in the delivery of a business event that demonstrates the achievement of goals, strategic development of the event experience, and legacy outcomes, as well as meeting the needs of attendees.
TRENZ is the tourism industry's most significant international business-to-business travel and trade event, held over four days and bringing together delegates to connect, do business and create valuable media impact.
The organisation allows tourism industry leaders, professionals and top government representatives to meet with international travel and tourism buyers. The event has been a huge driver of tourism business since its conception in the 1960s.
The 2018 TRENZ, held at Dunedin's Edgar Centre, brought a huge economic boost to the city of more than $2 million. Over 1500 people attended the four-day event, including 380 overseas buyers.
TIA's Director of Marketing, Partnerships and Events Emily Byrne says the selection of TRENZ as a finalist for the Best Business Event category is a recognition of the hard work of TIA's Events and Marketing team as well as the support from the wider organisation.
In another win for TIA, Emily has also been selected as a finalist in the Best Event Professional category in the New Zealand Event Awards. This award recognises a leading Event Professional who has had a significant career to date, in particular demonstrating excellence and outstanding performance.
This selection recognises her role as Director of Marketing, Partnerships and Events leading a team of four who are responsible for the successful delivery of TIA's events portfolio, including TRENZ, the New Zealand Tourism Awards, Discussing Tourism and Tourism Summit Aotearoa.
Emily has been with TIA since 2014. In addition to managing TIA's events portfolio, Emily is responsible for managing and growing TIA's strategic partnerships, both event-specific and corporate.
Earlier this year, she was named as a finalist for the YoungTEC Excellence Award, which recognises the outstanding efforts and contribution to the development of New Zealand's tourism industry by a YoungTEC member. The winner will be announced later this week. The winners of the New Zealand Events Awards will be announced at the Awards function in early 2019.
The post TRENZ Event Awards finalist appeared first on Hospitality Business.
Cities collaborate to maximise marketing
A strategic Memorandum of Understanding between the Auckland Convention Bureau and Queenstown Convention Bureau, will see the bureaux working together as a dual destination proposition.
Auckland Convention Bureau (ACB) and Queenstown Convention Bureau (QCB) are joining forces to amplify marketing efforts in longer-haul markets to attract the high-value incentive market.
Under a new strategic MoU, the Bureaux will work together to position Auckland and Queenstown as an unbeatable dual-destination proposition in long-haul markets.
Both Queenstown and Auckland are leading visitor destinations, attraction millions of visitors annually, including thousands of conference delegates and incentive groups. QCB Director Kiran Nambiar says the partnership will allow the two destinations to consolidate their offering on the international stage.
"The Conference and Incentive market is fiercely competitive, working together will allow us to present our dual-destination proposition with clarity and potency," says Nambiar.
"We know that Auckland and Queenstown are already considered in tandem for international organisations seeking unique and desirable conference and incentive destinations, an MoU recognises this and allows the two Bureaux to represent each other effectively."
Auckland and Queenstown offer a wide array of choice for the high-end incentive market whether that is groups looking for large meeting spaces and venues, or a unique set of activities or money-can't-buy experience to inspire their attendees.
Head of ACB Anna Hayward says: "New Zealand is seen as a bucket list destination by our longer haul markets, but sometimes the perceived distance can be considered a bit of a barrier.
"We've been working hard to make sure people realise that while New Zealand is a long-haul destination for most, there are many direct flights taking less than 12 hours from origins around the globe.
"By working together with Queenstown we can present a very complimentary proposition, one which will see a good distribution of high value business events visitors throughout the two regions, with people staying longer and spending more in New Zealand while they are here."
With a 37 percent market share in delegate days across all business events in New Zealand (source), ACB is the leading destination in New Zealand for Conferences and Conventions that require large venues. Auckland, New Zealand's largest city, is the busiest international gateway to Aotearoa.
Auckland offers world class conference facilities, spectacular landscapes and city sophistication and can host up to 3000 people for international business events.
Queenstown is the leading destination in New Zealand for incentive activities. As per MBIE's Business Events Activity Survey for year end March 2018 (source), Queenstown hosted the greatest proportion of incentives activities in New Zealand with 19 percent market share, and Auckland holds 18 percent market share. The ultimate destination for incentives and pre- or post-conference touring in New Zealand, the four season lake and alpine resort offers year-round relaxation, adventure and inspiration in the heart of the Southern Alps.
Earlier this year the two organisations held several joint workshops to identify key markets and area of joint activity within the market. Most of the joint activity for the next 18 months will be in United States, China, India and South East Asia.
The collaborative activity that the Bureaux will undertake together will include content exchange to co-promote dual-destination incentive itineraries and joint sales calls in the long haul markets.
The post Cities collaborate to maximise marketing appeared first on Hospitality Business.
Must Be Moët Party celebrates exceptional Kiwis
Moët & Chandon celebrated five exceptional New Zealanders at an exclusive black-carpet party in Auckland. Moët & Chandon, the champagne of success, glamour, grandeur and generosity, recognised five Moët Vanguards for their outstanding achievements.
The Must Be Moët Party was an occasion to celebrate all of life's memorable moments; a first meeting, a new discovery, and in the case of the Moët Vanguards, a grand life success. This year's Moët Vanguards included global business founder, Jake Millar of Unfiltered, serial tech entrepreneur Ezel Kokcu, female empowerment leader, Amy Fraser of OKREAL, rising eyewear and jewellery designer, Holly Marbeck and world-renowned ballet dancer, Hannah O'Neill.
"Moët & Chandon was thrilled to celebrate five Moët Vanguards and their moments of success, glamour, grandeur and generosity. These five individuals are vanguards in their respected industries, both in New Zealand and globally, and last night we celebrated the ground-breaking moments that merited their Vanguard status," says Moët & Chandon Senior Brand Manager, Ali Campbell.
The five Moët Vanguards have each achieved unforgettable and trailblazing life moments. Vanguards, Ezel Kokcu and Jake Millar were celebrated for their success across the entrepreneurial and tech industries. As a rising figure in the global educational business space, Jake Millar is transforming the way business success is educated and perceived, and in under a year has interviewed over 100 of the world's most successful entrepreneurs, creators and business leaders including the likes of Sir Richard Branson (Founder, Virgin Group) and Chris Liddell (Deputy Chief of Staff, The White House). Making waves in the tech industry, Ezel Kokcu is a serial entrepreneur. This year Ezel is preparing to take on her third startup to date, an event and analyticsplatform called Passphere global.
"I am extremely honoured to be recognized as one of Moët & Chandon's Vanguards this year alongside four other incredible New Zealanders. Raising capital this year to fund our investment plans to take the Passphere
App global was a pivotal moment in my career and I am enormously excited to see what the future has to hold," said serial tech entrepreneur Ezel Kokcu.
Celebrating Moët Moments of grandeur and generosity, Amy Fraser and Holly Marbeck were recognised for their inspiring and grand business success. From having her business profiled on Forbes, to partnering with TED Talks, Amy Fraser and her business OKREAL is one of the world's leading female empowerment groups.
Making her mark on the world stage, Holly Marbecks' jewellery and sunglass designs by her brand MARS have been worn by American singer, Solange Knowles and international bloggers alike. Showcased by Vogue as the earrings to wear this summer, Holly is a young talent rising on the fashion radar.
As an inspiration for style and success, ballerina Hannah O'Neil was celebrated for her Moët Moment of Glamour. Hannah is a first soloist with the Paris Opera Ballet, who in 2016 received the Best Female Dancer award at the Benois de la Danse competition. Currently starring in a leading role in William Shakespeare's A Midsummer Night's Dream, Hannah is a remarkable world-class dancer making waves overseas.
For each of life's memorable moments, Moët & Chandon has a style of champagne that marks the moment and makes it truly unique. To mark the Must Be Moët Party occasion, Moët & Chandon released its new special edition festive box which pays tribute to the French way of life, expressed through illustration of emblematic monument and moments.
Dubbed as the event of the year, the Must Be Moët Party took place at the iconic Q Theatre Loft in Auckland's central Queen Street. Guests included several of New Zealand's top entrepreneurs, sportspeople, and socialites. To experience unprecedented Moët Moments together, guests shared spectacular and unexpected elements throughout the evening, including a modern string quartet, a live performance by Kiwi favourites Jupiter Project, ballerinas in black tutus, and an iconic champagne tower.
The post Must Be Moët Party celebrates exceptional Kiwis appeared first on Hospitality Business.
Kiwi restaurants a cut above the rest for Beef and Lamb
One hundred and seventy-two restaurants have received the longest running culinary award in New Zealand, the Beef and Lamb Excellence Award for 2019 after a tough and rigorous assessment process. Now in their 23rd year, the Excellence Awards recognise the skill, expertise and talent of our greatest chefs and together with the iconic gold plate, signpost to consumers where they can try the pinnacle of beef and lamb.
Peter Gordon, arguably New Zealand's greatest export, has been wowing the folk of London and New Zealand with his remarkable dishes and has travelled the world plying his trade – but rates Kiwi chefs amongst the best in terms of cooking with beef and lamb.
"I have eaten at restaurants around the world and I'm hugely proud of the world-class beef and lamb we have here in New Zealand.
"I put this down to two factors; we have access to these wonderful meats, that are grass-fed and reared outdoors, giving them a delicious texture and flavour.
"But it also comes down to our chefs. They are talented, creative, dedicated, adventurous – I could go on throwing adjectives at them – but the proof is there for anyone to experience at restaurants up and down the country."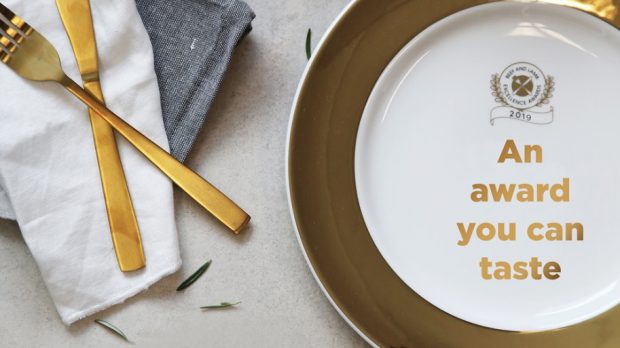 After an application process that saw over 230 restaurants apply, an army of more than 100 independent, culinary-trained assessors were sent out to 'mystery shop' the restaurants and return their verdicts on whether the dishes had met the standard to be labelled as a leader of beef and lamb cuisine.
New Zealand is renowned for its world-class beef and lamb by locals and visitors alike. Shaun Clouston, Executive Chef at the Wellington institution Logan Brown, has experienced first hand the pull New Zealand beef and lamb can have on international visitors.
"I once had a customer who saw a lamb dish from Logan Brown featured in a magazine. He then got on a plane from Japan, landed in Auckland and flew straight to Wellington just to have New Zealand lamb."
"The beef and lamb dishes I have tried by other Kiwi chefs are phenomenal – verses what I've had elsewhere, they are unbelievably good. Just the other day I had probably the best lamb I've ever eaten in my life at a restaurant right here in New Zealand.
"I think what really helps us as chefs is access to fantastic product, this is where it all begins. It's difficult to group all chefs into the same basket but we are all able to draw from the world's best product."
But for any self-confessed foodie, the proof is in the eating. Anyone keen to experience how good we Kiwis are at cooking with beef and lamb should head to the restaurant directory on nzexcellenceawards.co.nz and try for themselves.
Beef and Lamb Excellence Awards 2019 Restaurant List
Northland
Marsden Estate Winery
Kerikeri
The Duke of Marlborough Hotel
Russell
Te Koha Lodge
Te Ngaere
The Quay Kitchen
Whangarei
Number 8 Restaurant & Bar
Whangarei
Auckland
Cibo Parnell
Parnell
Soljans Estate Winery
Kumeu
Knights on Albert, Stamford Plaza Hotel
Central Auckland
MASU
Central Auckland
21 Days Bar & Brasserie
Browns Bay
Annabelles
Mission Bay
Giraffe
Central Auckland
Manly Bar & Grill
Whangaparaoa
The Square, Novotel Auckland Airport
Auckland
Mr Toms
Ponsonby
Queen's Head Bar & Eatery, Four Points by Sheraton
Central Auckland
Oyster and Chop
Central Auckland
Vineyard Café, Villa Maria Estate
South Auckland
Regatta Bar & Eatery
Takapuna
Jervois Steakhouse
Herne Bay
Pilkingtons
Central Auckland
Ampersand Eatery
Central Auckland
Bracu
Bombay
Black Cottage Café
Coatsville
Rothko
Matakana
Plume Restaurant
Matakana
Casita Miro
Waiheke Island
Cable Bay Vineyards
Waiheke Island
The Archive Bar & Bistro
Waiheke Island
Tantalus Estate
Waiheke Island
Coromandel
Pepper Tree Restaurant & Bar
Coromandel Town
Koru at Rapaura
Thames
Bay of Plenty
Central Park Bar & Kitchen
Katikati
Latitude 37
Mt. Maunganui
Mount Bistro
Mt. Maunganui
Tay Street Beach Café
Mt. maunganui
The Crown & Badger
Tauranga
Halo Lounge & Dining, Trinity Wharf Tauranga
Tauranga
Bistro at Falls Retreat
Waihi
Waihi Beach Hotel
Waihi Beach
Waikato
Alpha Street Kitchen & Bar
Cambridge
Zealong Tea Estate
Gordonton
Palate Restaurant
Hamilton
Bluestone Steak House
Hamilton
Furnace Restaurant & Bar
Hamilton
Smith & McKenzie Steakhouse
Hamilton
The Redoubt Bar & Eatery
Matamata
The Wooden Farmer Restaurant
Putaruru
Fahrenheit Restaurant & Bar
Te Awamutu
Huhu Café
Waitomo
Rotorua
Dukes Restaurant, Princes Gate Hotel
Rotorua
Stolen Bike Café
Rotorua
Mokoia Restaurant, Waiora Lakeside Spa Resort
Rotorua
Regent of Rotorua Restaurant & Wine Bar
Rotorua
Taupo/National Park
Ruapehu Room, The Chateau
National Park
Victoria's Café Kitchen Bar
Taupo
Edgewater Restaurant, Millennium Hotel & Resort Manuels
Taupo
The Brantry
Taupo
Plateau Bar & Eatery
Taupo
The Bistro
Taupo
Bistro Lago, Hilton Lake Taupo
Taupo
Tongariro Lodge
Turangi
Taranaki
Gusto Restaurant Café & Bar
New Plymouth
The Orangery Restaurant, Quality Hotel
New Plymouth
Bella Vita Restaurant
New Plymouth
Gover St Bistro
New Plymouth
Meat and Liquor
New Plymouth
Fork n Knife
New Plymouth
Table Restaurant, Nice Hotel
New Plymouth
The Good Home
New Plymouth
Stony River Boutique Hotel
Okato
Manawatu
The Barrelhouse
Dannevirke
Amayjen The Restaurant
Feilding
Nero Restaurant
Palmerston North
Table 188
Palmerston North
The Fat Farmer
Palmerston North
Aberdeen on Broadway
Palmerston North
Hawkes Bay
Mangapapa Hotel
Havelock North
Namaskar Indian Restaurant
Havelock North
Emporium Eatery & Bar, Art Deco Masonic Hotel
Napier
Philippine Asian Kitchen, Westshore Beach Inn Hotel
Napier
Wairarapa
Wharekauhau Country Estate
Featherston
Union Square, Martinborough Hotel
Martinborough
Pinocchio
Martinborough
Tirohana Estate
Martinborough
Eatery 10 Restaurant
Martinborough
Wellington
Sea Salt Café & Eatery
Wellington
Artisan Dining House, Bolton Hotel
Wellington
Cashmere Lounge
Wellington
Grill Meats Beer
Wellington
Logan Brown
Wellington
Noble Rot Wine Bar
Wellington
Olive Restaurant
Wellington
One 80 Restaurant, Copthorne Hotel Oriental Bay
Wellington
Vivant! Restaurant & Bar, Ibis Hotel
Wellington
Hummingbird Eatery & Bar
Wellington
Southern Cross Garden Bar Restaurant
Wellington
Chameleon Restaurant, InterContinental Hotel
Wellington
Bellamy's by Logan Brown
Wellington
Boulcott Street Bistro
Wellington
La Bella Italia
Wellington
Portlander Bar & Grill, Rydges Hotel
Wellington
Jackson Café Bistro
Lower Hutt
Shed 5 Restaurant & Bar
Wellington
Tinakori Bistro
Wellington
Nelson/Marlborough
Harakeke Restaurant, Awaroa Lodge
Abel Tasman NP
Quench Restaurant & Bar, Chateau Marlborough
Blenheim
Saint Clair Vineyard Kitchen
Blenheim
Kai Restaurant
Kaiteriteri
Precinct Dining Co.
Nelson
Comida Café & Restaurant
Nelson
Cod & Lobster Brasserie
Nelson
Foredeck Restaurant, Bay of Many Coves
Queen Charlotte Sound
Canterbury
Braided Rivers Restaurant & Bar
Ashburton
The Lake House
Ashburton
The Polo Bar & Restaurant
Christchurch
Costas Taverna
Christchurch
Pescatore, The George
Christchurch
50 Bistro, The George
Christchurch
Strawberry Fare
Christchurch
Chillingworth Road
Christchurch
Merrin Street Brewery Bar
Christchurch
Terra Viva Café
Christchurch
The Old Vicarage
Christchurch

The Craft Embassy
Christchurch
5th Street
Christchurch
Cook 'n' with Gas
Christchurch
Pattersons Restaurant & Bar, Commodore Hotel
Christchurch
The Flamming Rabbit
Christchurch
Christchurch Tramway Restaurant
Christchurch
The Happening Bar & Kitchen
Christchurch
Café Valentino
Christchurch
Coasters Tavern
Christchurch
The Square, Novotel Christchurch
Christchurch
The Good Home Ferrymead
Christchurch
No. 31 Restaurant
Hanmer Springs
Governors Bay Hotel
Lyttleton
Dunedin/North Otago
McGavins Restaurant & Bar, Mercure Dunedin Leisure Lodge
Dunedin
Bacchus Wine Bar & Restaurant
Dunedin
Ombrellos Kitchen & Bar
Dunedin
Vault 21
Dunedin
Prohibition Smokehouse
Dunedin
Cucina
Oamaru
T Bar Restaurant, Brydone Hotel
Oamaru
Central Otago
Millhouse Restaurant, Millbrook Resort
Arrowtown
Kobe Cuisine, Millbrook Resort
Arrowtown
Carrick Winery Restaurant
Bannockburn
Olivers Restaurant
Clyde
Pitches Store
Ophir
Captains Restaurant
Queenstown
Prime Lakefront Restaurant & Bar
Queenstown
MacKenzies Restaurant, the Heritage Hotel
Queenstown
True South Dining Room, The Rees Hotel
Queenstown
Wakatipu Grill, Hilton Hotel
Queenstown
Muskets and Moonshine
Queenstown
Roaring Megs
Queenstown
Observatory Restaurant, Millennium Hotel
Queenstown
Bistro Gentil
Wanaka
Wanaka Gourmet Kitchen
Wanaka
Cardrona Hotel
Cardrona
South Canterbury/Mackenzie District
The Dubliner
Methven
Carnegies
Fairlie
The Panorama Room, The Hermitage Hotel
Mt. Cook
Stronechrubie
Mt. Somers
Poppies Café
Twizel
West Coast
Matheson Café
Fox Glacier
Waterwheel Restaurant, Stations Inn
Hokitika
Southland
The Whistling Frog
Catlins
Paddington Arms
Invercargill
Redcliff Restaurant & Bar
Te Anau
The Fat Duck
Te Anau
Two Fat Stags
Waikawa
The post Kiwi restaurants a cut above the rest for Beef and Lamb appeared first on Hospitality Business.
Indulgent, Creamy and Unique Flavour
Looking for delicious new additions to your dessert menus this summer? Killinchy Gold has released three new summer ice creams to tempt your customers with!
BLUEBERRY & LEMON
PASSIONFRUIT & LYCHEE
ENGLISH TOFFEE
Catering primarily for the restaurant and café market, the new flavours can also be located in boutique ice cream parlours. Both the Blueberry & Lemon, and Passionfruit & Lychee ice cream flavours are believed to be unique in New Zealand.
How long does it take to develop new products?
Blueberry & Lemon has been in development for approximately six months and its release coincides with blueberry season.
How did the idea for Passionfruit & Lychee ice cream flavour develop?
It was derived from the ongoing popularity of South East Asian flavours in New Zealand cuisine.
How does the English Toffee flavour stand out?
English Toffee is a variation on the continued popularity of Caramel and Salted Caramel flavours, however, it has a more indulgent creaminess!
Try this delicious summer recipe: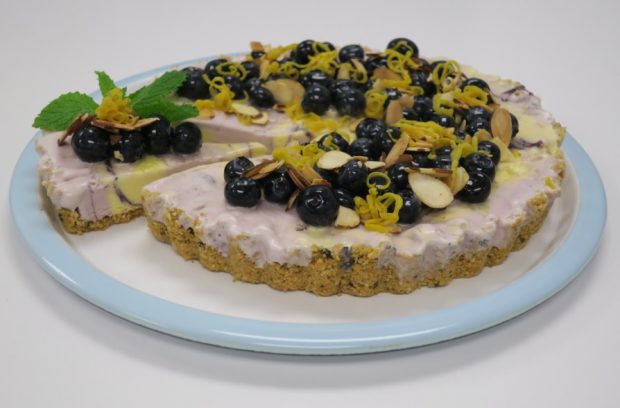 Killinchy Gold Blueberry & Lemon Tart
Ingredients
Crust
170gm crushed waffle cones (approximately 12 waffle cones)
60gm melted butter
1 tbs chopped fresh mint
Filling
500ml Killinchy Gold Blueberry & Lemon Ice Cream – lightly softened
125gm Blueberries (1 punnet)
Topping
125gm Blueberries (1 punnet)
¼ cup toasted almond slices
1 lemon
Icing Sugar to dust
Method
In a food processor blitz the waffle cones to a roughly chopped crumb. Add the melted butter & mix until combined. Lastly add the chopped mint and pulse to mix through.
Press crumb mix into a 23cm tart case and refrigerate for 15 minutes.
Scatter one punnet of blueberries onto the crumb base and then cover with the softened Killinchy Gold Lemon & Blueberry Ice Cream.
Smooth to an even surface and scatter the remaining punnet of blueberries over the top surface lightly pressing them in to the ice cream.
Scatter the toasted almonds over the blueberry topping.
Using a fine grater or microplane grate the zest of the lemon over the top of the blueberries.
If not using immediately cover or seal before placing in freezer (to stop icing over)
Prior to serving remove from freezer & place in fridge for 15 minutes to lightly soften.
Dust with icing sugar prior to serving.
For more information, visit http://www.killinchygold.co.nz or send an email to enquiries@icecream.co.nz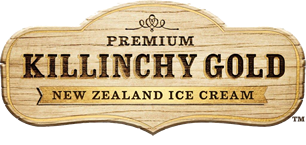 The post Indulgent, Creamy and Unique Flavour appeared first on Hospitality Business.
Alex Isik opens combined restaurant in Browns Bay
Diners in Browns Bay on Auckland's Hibiscus Coast will no longer have to disagree about where they eat out with the launch of a combined Bodrum Kitchen and Dantes Pizzeria – believed to be the first of its kind in New Zealand.
The beachside location, which has stunning views of the water, has two logos and two menus but functions as one restaurant. Diners can sit on either the Bodrum Kitchen or Dantes side of the restaurant and order whatever they want from either menu.
Alex Isik is the restaurateur behind the new concept. The owner of Nazar Group, one of New Zealand's most successful and fastest growing restaurant groups, Alex has joined forces with the founder of Dantes, Kevin Morris and his Business Partner, Enis Bacova. He believes that the innovative two in one model will appeal to a broad range of diners.
"Having Bodrum Kitchen and Dantes under one roof is appealing for customers because it creates so many more choices," says Alex. "We've had a lot of customers ordering a pizza from Dantes for the kids, while they enjoy some Mediterranean sharing plates and a cocktail from the Bodrum Kitchen menu. Diners can have their meal entirely their own way. We're really pleased with how popular it has been and will be looking to launch more shared restaurants over the next 12 months."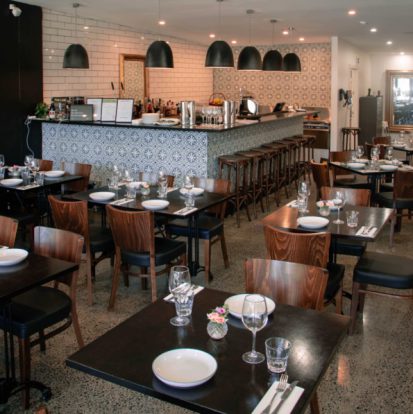 Diners can now enjoy Bodrum Kitchen & Dantes under one roof.
Bodrum Kitchen's menu is all about Mediterranean street food with a selection of Turkish and Greek cuisine and a touch of Kiwiana flavour. Customers can order small plates, such as Harissa Prawns, Sigara Borek and Grilled Halloumi Sarma. Larger mains include Chicken or Lamb Tagine, Feriza's Stuffed Eggplant, Ali Nazik and Ottoman Chicken. A Mezze Platter features pickles, feta and olives, tzatziki, hummus, taramasalata, potato piyaz, falafel, sigara and pide flatbread. For dessert, diners can choose from sweet treats like Baklava, Loukoumades and Chocolate keshkul. All washed down with a selection of wines, beers, non-alcoholic drinks and cocktails.
The Dantes menu celebrates the best of wood-fired Napoletana pizza with toppings such as Regina Margherita (San Marzano tomato, buffalo mozzarella, basil and extra virgin olive oil) and Contadina (San Marzano tomato, mozzarella, artichokes, vine tomatoes, basil, black olives and mushrooms) along with a number of pasta dishes, Italian starters and desserts.
The Browns Bay space was designed to be beautiful yet comfortable, offering diners the perfect spot to enjoy the views of the beach and Rangitoto beyond. The restaurant opens onto an outside dining area with string lights overhead, creating a magical atmosphere come night-time. Inspiration from Alex's Mediterranean origins can be seen everywhere. The beautiful black and white tiled Acunto pizza oven on the Dantes side of the restaurant was handmade in Naples. A traditional Turkish mosaic chandelier that was hand-picked by Alex forms a focal point on the Bodrum Kitchen side. Attention has been paid to every detail.
Bodrum Kitchen Browns Bay is open from 9am–11pm Monday to Friday and from 8am on Saturday and Sunday. Dantes Browns Bay is open from 11am-10pm Monday-Sunday. Both restaurants are fully licensed.
There are now three Bodrum Kitchen restaurants and four Dantes Pizzerias located in Auckland, with more openings to be announced soon. Bodrum Kitchen and Dantes Browns Bay is located at 111 Clyde Road, Browns Bay, Auckland.
The post Alex Isik opens combined restaurant in Browns Bay appeared first on Hospitality Business.
Foraging for Roots
For most restaurants longer opening hours means a more successful business, but at Lyttelton's renowned Roots Restaurant the reverse is true.
Celebrated Chilean chef and owner Giulio Sturla and his team of seven staff are so passionate about delivering an authentic, locally-produced product that they're closing for an extra day each week to research, forage and connect with growers.
Giulio and his wife, Christy, have never seen Roots as a business. "This grew out of passion and a relentless commitment to deliver the best of New Zealand ingredients, native, wild or farmed, but the best," says Giulio. "It will continue to do so."
Giulio Sturla at work.
They've been making waves since they opened the now highly-acclaimed restaurant in late 2012. The focus is on creating beautiful food from what has been foraged in the wild or farmed locally. Giulio first made the amazing discovery about what was readily available all around Banks Peninsula when he lost his job after the 2011 Canterbury earthquake and, with a pregnant wife, began foraging for food.
The restaurant was opened the following year and the vision has remained the same all that time – a tasting menu with no descriptions as guests are taken through a journey that begins in the Roots Restaurant garden. Many ingredients come from that garden, including Roots' own honey produced from the restaurant beehives. There's never a menu. Chefs create with what is seasonal and foraged from around Lyttelton.
It's proved to be a successful concept. By 2015, Roots was named Restaurant of the Year and it's maintained 'three hats' status in the Good Food Guide since 2016. Giulio was also named Chef of the Year by Cuisine Magazine this year.
From the start of 2019 Roots will be open four days a week instead of five, from Wednesday to Saturday dinner service and Thursday to Saturday lunch service.
It may seem like an odd move, but Giulio says if he's to stay true to his ethos, it's essential.
"We have a lifestyle restaurant. We don't feel like we're going to work. It's a life experience for us, so we need to open up more to the world and create relationships with like-minded people…to be more creative," he says.
"We're not wanting to work less, but to create more."
"We've created a successful restaurant, but that hasn't left much time to invest in us as humans," he says. "We're missing that one on one, that creativity that comes from keeping in touch with our food producers and farmers."
It's only 12 hours less a week but that will enable the team of eight to get out and forage, learn, share information and connect with the local food community. "It's necessary if we're going to continue to develop better food systems for the wider community," says Giulio. "For our team, continuous education is a must. We're dedicating our time to creating relationships with creative and free thinking people in fields aligned to our industry."
This is all aimed at creating a new Roots – a consolidation of the team's life experience, he says. Everybody from the waitresses to the chefs forage for the restaurant.
Anything from elderflower, kawakawa and parsley to samphire and seaweed can land back on the plate, depending on the season. There's a big emphasis on organic and biodynamic, with the wheat produced by Milmore Downs, a biogynamic farm in Canterbury.
"Everything is made fresh on site. We make all our own sourdough and kombucha," says restaurant manager Emma Cowley. "We also make pan de yuca – a South American cheese bread, true to Giulio's own roots, using two-year-old Barry's Bay cheddar cheese. We make our own butter, mayonnaise, and ice creams, like kiwifruit sorbet, using kawakawa and meringue." Spent beer grains from down the road at Eruption Brewery don't go to waste and paua garum – the ancient method of making fish sauce – makes the perfect accompaniment.
The post Foraging for Roots appeared first on Hospitality Business.
Dreaming Hai style in the sky
Sofitel has partnered with Hainan Airlines to launch a premium collection of its iconic Sofitel MyBed

products across the carrier's business class. Business class passengers flying onboard Hainan Airlines will now be able to experience the ultimate sleep-time bliss with the luxurious Sofitel MyBed

in the sky.
The Hainan Airlines partnership will take its 'Hai Dream' on-board sleep experience to greater heights with Sofitel's signature bedding that includes a waist cushion, full-size pillows, duvet, bed sheet, feather topper and blanket. Made with patented technology of the highest thread count, the duvet cover, pillowcase and bed sheet collection features the airline's latest Dream Feather design.
Staying true to its French roots, Sofitel re-interprets the luxury of rest and comfort with a modern and chic touch. Sofitel MyBed

is ultimate sleep concept that includes a perfectly balanced mattress and plush soft down feather topper, elegantly comfortable sheets, cosy and light duvet, plus an extensive pillow menu selection. Bolstered by its popularity amongst guests across the globe, more than 55,000 Sofitel MyBed

products have been sold to date through the Sofitel Boutique.
"We are very pleased to partner with Hainan Airlines to offer Sofitel's indulgent wellness element for business class passengers travelling onboard Hainan Airlines," said Gary Rosen, Chairman and Chief Operating Officer, AccorHotels Greater China. "Now, guests from around the world can bask in luxurious comfort with the chic Sofitel MyBed

in the air. We look forward to transforming the sleep experience for guests flying 40,000 feet in the sky so they can feel rejuvenated when they land. The partnership with Hainan Airlines perfectly illustrates Sofitel as a preferred luxury hotel brand choice for business partners, and demonstrates an emotional connection with global travellers. Sofitel and Hainan Airlines are delighted to be the companion for guests' next magnifique journey!"
"We have great expectations from this cooperation between our two companies. This year, Hainan Airlines is ranked eighth in the Global Airlines Top 10 list and was awarded the World's Best Business Class Comfort Products in recognition of our inflight cabin service offerings," said Gu Li, Product and Branding Department General Manager, Hainan Airlines, "I would especially like to thank Sofitel and AccorHotels for this partnership in bringing Sofitel MyBed

on air where business class passengers can now enjoy a world-class hospitality experience onboard, enhancing our Hai Dream product line."
The new collection of Sofitel MyBed

sleep products is available in the business class section of select Hainan Airlines long-haul international routes departing from Beijing, Haikou, Changsha, Shenzhen, Guangzhou, Xi'an, Shanghai, Tianjin, Chengdu and Chongqing.
The post Dreaming Hai style in the sky appeared first on Hospitality Business.
Newsletter
Sign up here and keep updated with what's going on in your industry!