About The Show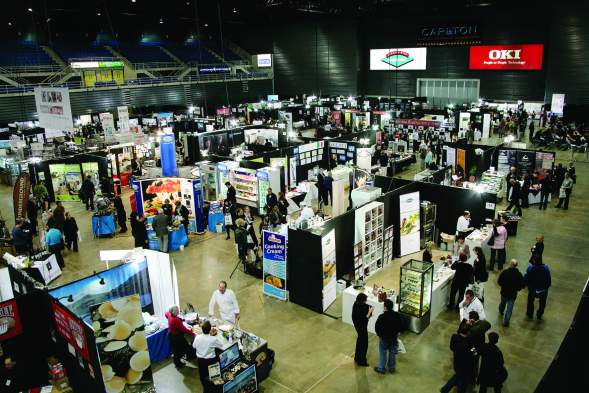 The South Island Hospitality Show is a dedicated hospitality event providing catering, restaurant and accommodation industries with the latest products, services and equipment available in New Zealand. The South Island Hospitality Show provides your best opportunity to showcase your products, educate the industry, and make sales to qualified hospitality industry members.
Now under the umbrella of XPO exhibitions, New Zealand's largest B2B trade event organiser, and co-located with The Winter Gift Fair, The South Island Hospitality Show will continue to deliver the latest hospitality and accommodation based products and services in an environment providing maximum exposure to prospective buyers.
Some key South Island Hospitality Show statistics*:
$2.1b Total South Island Food & Beverage (hospitality) sales of which $1.1b is in Canterbury.

82% of 2013 SIHS visitors were directly involved in specifying, recommending or purchasing products.

66% of 2013 SIHS visitors' main reason to attend was to get new ideas and meet new suppliers.
*Source:  Restaurant Association of NZ, Hospitality Report 2014 & SIHS post show surveys
Qualified Leads
The South Island Hospitality Show is targeted to deliver a high quality audience – people who know that their business is dependent on the best products and services available, and have come with the specific goal of finding new suppliers and keeping up to date with the industry. You and your team need to get face-to-face with these visitors, one-on-one. With a top quality database of previous registered visitors, and an updated marketing plan to engage more, this is an ideal opportunity to identify new customers and develop new leads.
Partner with the industry
We're excited to have support from the Restaurant Association of New Zealand, Hospitality New Zealand, Kitchen Productions and the New Zealand Chefs Association. We now need your support to build this event to be bigger, better and stronger than ever before.
Please contact us using the Enquiry button below. Our exhibition manager will give you all the details including the rate card, media kit and a floor plan as we now invite you to discuss how we best accommodate your leading products and services with a prime stand space.
The journey is just beginning... there's stacks of new initiatives and innovations we'll be bringing to the South Island Hospitality Show, so get on board now!